Café-Epicerie de la Cour des Loges
Tourism, Restaurant
This restaurant is in a 5-stared Hotel "la Cour des Loges"; high quality and fresh products are its policy.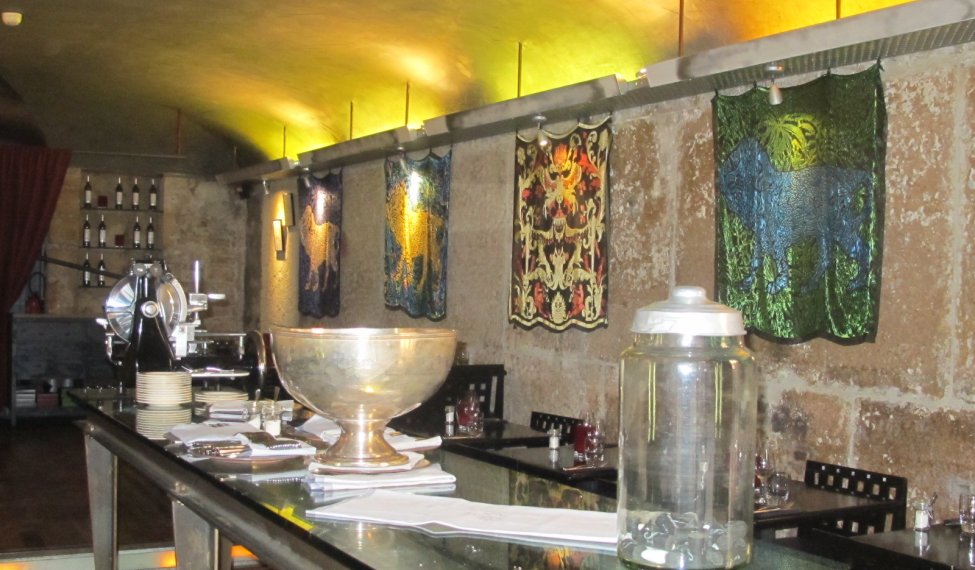 It serves traditional, Lyon meals: Home made meat pie - « andouillette Bobosse »: cooked sausage made with chitterlings and « cervelle des canuts » - fresh cheese seasoned with herbs and shallots…..
On the other hand, they also serve :  duck foie gras from Landes and seasonal mushroom terrine…
As you can guess from reading the name of the restaurant 'Café Epicerie", the Chef is very talented at cooking with spices. The grilled tuna fish with sesam seeds with mashed potatoes and roasted lamb with rosemary are recommended.
In this place, you can also buy fine spices: vinegar, oil with different flavours, condiments….   If seated in the « Place du petit-collège », it is quiet and shaded. People from Lyon and wordly tourists enjoy spending time there in summer.
Café-Epicerie de la cour des loges
2-8 rue du bœuf 69005 Lyon
Ouvert 7 jours sur 7